2022-12-12 01:00
Opening game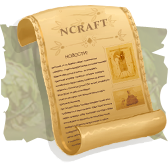 Dear players!
Opening game
scheduled for
15.01.2023
- Now in the game we finish updates, set up everything, check everything.
- The game collected a little from various well-known games including Neverlands.
- We will also inform you that the PTA was successful.
- We promise that you will like the game. At the start of the game on the opening day there will be a bonus for everyone at registration.